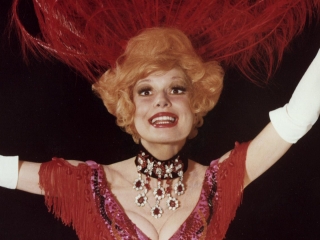 All at Pastiche Musical Theatre wish Carol Channing, the original star of Hello, Dolly! a very happy 96th birthday!
Channing originated the role of Dolly Levi in the original Broadway production back in 1964 and has since played the role thousands of times. Channing also appeared in Thoroughly Modern Millie, which Pastiche staged in 2014.
Tickets for Pastiche's upcoming production of Hello, Dolly! are on sale now.