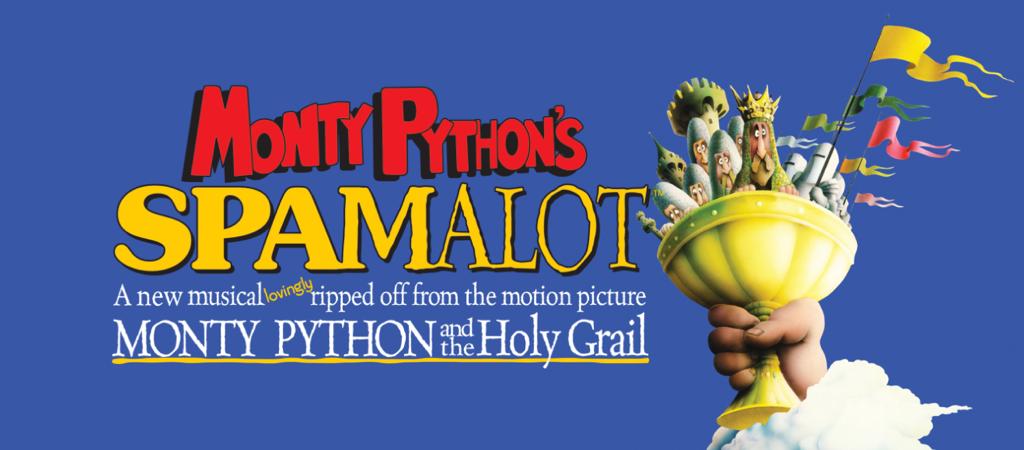 Wednesday 20th – Saturday 23rd March 2024
The Compass Theatre, Ickenham
Tickets on sale 1st November 2023
Pastiche return to the Compass with a production of Eric Idle and John Du Prez's Spamalot, based on the classic Monty Python film 'Monty Python and the Holy Grail'.
As King Arthur and his knights of the round table go on a quest to find the ultimate relic, the Holy Grail, they encounter the beautiful (and feisty) Lady of the Lake, knights who say "Ni", a truly terrifying bunny rabbit, coconuts a-plenty and a whole manner of other things all Python.
Featuring an original score of catchy, funny songs, including the songs written by the Pythons for the original film (not to mention the classic 'Always Look On The Bright Side Of Life') Spamalot is a show not to be missed.
Winner of three Tony awards and having had multiple successful runs both in New York and London, Pastiche are thrilled to be staging this truly hysterical musical. An absolute must for fans not just of Monty Python, but for everyone who wants to look on the 'bright side of life' and enjoy this wonderful musical comedy.
Pastiche will be raising money for Thames Hospice.