Today marks 20 days until Pastiche's production of Hello, Dolly! opens at The Compass Theatre in Ickenham.
This production is a special one, as Pastiche marks it's 20th birthday in 2017.
Over our 20 years we have achieved:
raised over £54,000 for local and national charities

Over 150 individual performances

Performed to over 15,000 people

Staged 38 productions at The Compass Theatre

Featured over 1000 performances from 153 individual performers

One of our company has performed in 31 of 39 of our shows!
Pastiche formed with it's very first production in January 1997 when Jean Hobson and Jean George decided to create a one off production of Sandy Wilson's "The Boy Friend" with the proceeds going to the British Heart Foundation, beginning a tradition of donating proceeds from our performances to local and national charities and organisations which is still proudly upheld by the company to this very day.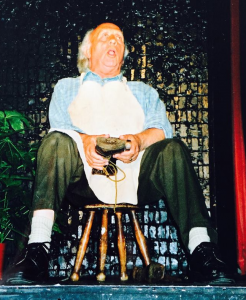 "The Boy Friend" was Pastiche's first performance and opened at The Compass Theatre in Ickenham on Tuesday 21st January 1997. This performance was the start of a relationship with The Compass which is now twenty years old and has led to the company staging over 150 individual performances at the theatre. We will be staging our 40th production on the Compass stage in March 2017. A pretty remarkable achievement!
The success of "The Boy Friend" encouraged the company to stage another production, which it did with "Salad Days" in 1998. We staged our first concert "Showstoppers" in the summer of 1998 and ever since, we have staged a full musical and a concert each year.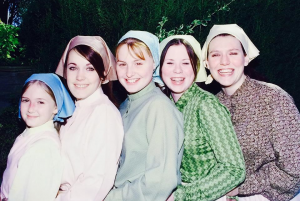 In the first fifteen years of its existence, Pastiche raised an incredible £50,000 for over thirty different organisations and charities based locally and nationally – supporting causes from Alzheimer's to Great Ormond Street. We choose the organisations we raise funds for as a group and in most cases, the organisations are close to one or several of our member's hearts. We are hoping that in 2017, our 20th year, we will break the £55,000 barrier.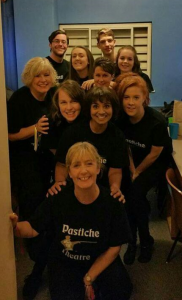 Pastiche prides itself on being a friendly group with a strong sense of fun and support for each other. Approximately 20% of our membership have been with the company since day one and at present we have not only families with two generations involved we even have three generations of one family as part of the group! Several of our members joined when they were children and have grown up with the company in some cases going on to study musical theatre or performing arts at college or university.
Tickets are starting to sell fast so book now to avoid disappointment!!