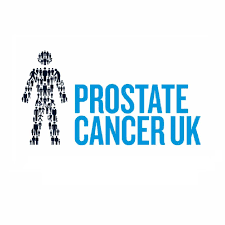 With four weeks to go until our production of Musical Memory Lane opens at The Compass Theatre, all at Pastiche are very proud to announce that our chosen charity for this production is Prostate Cancer UK.
Created in 2012 after The Prostate Cancer Charity and Prostate Action merged, the charity have invested over £37 million into ground breaking research and continue to provide award-winning support for men living with Prostate Cancer.
The choice of this charity is a very personal one for Pastiche, with two families within the company both living with, or supporting, someone currently undergoing treatment for the disease. It goes without saying that we wanted to be able to support them and all other men who are undergoing treatment or may rely on treatment in the future.
Prostate Cancer kills one man on average every 45 minutes in the UK. Thankfully, treatments have massively improved over the last couple of decades and the prognosis for someone diagnosed with Prostate Cancer is improving.
Nicola Tallett, Director of Fundraising and Supporter Engagement at Prostate Cancer UK, said:
"Prostate Cancer is now the most commonly diagnosed cancer in the UK and the Covid-19 pandemic has made living with a diagnosis even harder, Thankfully, the support of Pastiche and so many other wonderfully generous people has allowed us to continue funding research into better tests and treatments, to stop Prostate Cancer being a killer.

Hard times show what people stand for. When the future is uncertain and the choices are tough, we stand for men with Prostate Cancer. We thank Pastiche for going that extra mile."
All at Pastiche are honoured to join in with the fight against Prostate Cancer and to help Prostate Cancer continue to raise funds after what has been a difficult couple of years for all charities. We hope that you can join us at our performances of Musical Memory Lane to help raise as much money as we can to support Prostate Cancer UK.