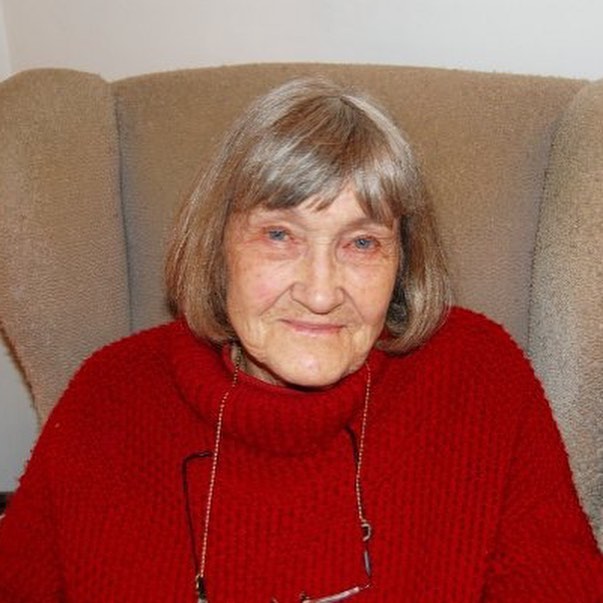 It is with great sadness that we announce the passing of Jean Hobson on 3rd March 2019.
In 1997, Jean founded Pastiche with Jean George to raise money for good causes and to have fun through performing.
Jean was Pastiche's first Director, directing a total of 28 productions starting with The Boyfriend in 1997 until her last production at the helm (Kiss Me Kate) in 2011, before passing on the directorial baton to her daughter Roma. During that time, Pastiche raised just under £49,000 for multiple charities. Using our productions to raise money for local and national causes was a founding ethos of the company – something we as a company are very proud to continue to this day.
Jean, along with Jean George and many other helpers, created many of our costumes during our first fifteen years. The standard of her work was often praised by not just our company and audiences but also reviewers in the local press.
Jean was a one woman recruiting team for Pastiche. She had a knack for spotting talent in individuals and getting the very best from them, often giving the individual the confidence to step foot on the stage for the first time or become involved in the theatre. It's not an exaggeration to say that every one of us involved with Pastiche are here due to her belief in us.
When Jean retired from the company, the number of company members (past, present and indeed future) who gathered at a surprise leaving event for her was testament to the impact she made on the local theatre scene.
Even after retiring from the Director's chair, Jean continued to keep a close eye on things at Pastiche, succeeding her husband Alan to become President of the company. Jean provided support and inspiration to Roma during her tenure as Director and continued this when Olivia succeeded Roma as Director – something we know that Olivia has cherished. She continued to attend rehearsals and performances to see how things were going – always watching from her usual seat in the Compass auditorium. We were honoured to dedicate her usual seat to her in 2017.
All at Pastiche will miss Jean very much and will continue to ensure that her legacy of our company lives on.
We send our love and best wishes to all of Jean's family at this time.