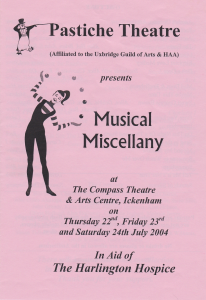 Pastiche returned to the Compass Theatre in July 2004 with Musical Miscellany.
Featuring songs such as I Get A Kick Out Of You, On This Night Of A Thousand Stars, Let's Play A Love Scene, Singing In The Rain and There Is Nothing Like A Dame, we entertained audiences for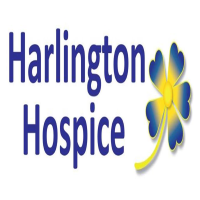 four performances with songs from musicals such as The Sound Of Music, Kiss Me Kate, A Little Night Music, Chicago and Fame.
The production raised £2,250 which was donated to The Harlington Hospice.
This page (and the data contained within it) was published prior to the General Data Protection Regulations coming in to effect. If you would like your data amended or removed from this page, please contact info@pastichemusicaltheatre.com and we will be happy to assist.